Welcome to our site!
About Us
Incorporated in 1991, we, Vision Enterprises, are a well-known Manufacturer, Trader and Supplier of Medical Equipment, Surgical Instruments, Electronic Surgical Instruments, Oxygen Concentrator and more. We have a dominating presence in the Indian market, as we offer our products like Surgical Instruments,Electronic Surgical Instruments, etc in accordance with international quality standards and norms as well. Our customer centric approach to manufacture, sales & servicing aforementioned products have earned us an eminent niche in the market. Moreover, our major procedures are in the manufacturing and technical service of Urological, Gynaecological and ENT equipment.

The detailed range of Surgical Instruments we offer includes Surgical Microscope, Endoscope (Rigid), Endoscope (Flexible), Diagnostic Endoscopy Camera, Laser Systems and Light Sources etc. All these products are made with latest as well as core technology ensuring to their excellent functionality, sophisticated usages and long working life.
Why Us?
Quality range of products
Advanced production facilities
Customer centric policies
Well qualified & experienced team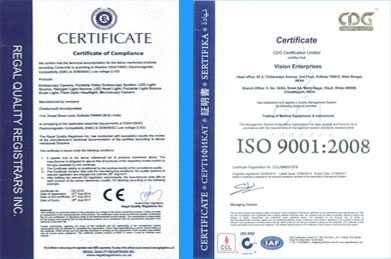 Most Popular Products